Pacific Spirit Children's Choir is pleased to invite you to attend our annual Spring concert for the first time since 2019! Our spring concert, "Seasons Change", will be held on Saturday, May 14th, 2021 at 5:30 pm at West Vancouver United Church! Join us for an evening of songs celebrating the changing seasons of the year and how those changes can also be reflected in our lives! From songs of flowers in Spring and falling leaves in Autumn to the joy of homemade ice cream in the Summer and the cold, sometimes loneliness of Winter.
Click the "tickets available now" button below to purchase your tickets through Brown Paper Tickets.   Please consider purchasing your tickets online ahead of time to help reduce wait times and crowding in the foyer prior to the concert. A limited number of tickets will be available at the door for cash purchase only.
Adults – $20.00   //    Students(13-18) & Seniors (over 65) – $15.00   //   Youth (5 to 12) – $10.00
Kids aged 4 and under are free admission!
Tickets on sale starting Sunday, April 24th, 2022!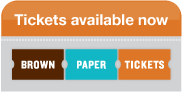 The Pacific Spirit Children's Choir would like to respectfully acknowledge that the land on which we gather for our concerts and rehearsals is the unceded and occupied traditional territory of the Coast Salish Peoples, including the territories of the Musqueam, Squamish, and Tsleil-Waututh Nations. 
The Pacific Spirit Children's Choir would like to gratefully acknowledge West Vancouver United Church for their continued support of our organization through the generous donation of our concert and rehearsal spaces.
UPCOMING EVENTS:
Seasons Change – our annual Spring concert!
West Vancouver United Church, 2062 Esquimalt Avenue
Date: May 14th, 2022 (Saturday) at 5:30 pm
May Long Weekend – Oak choir sings at West Vancouver United Church!
West Vancouver United Church, 2062 Esquimalt Avenue
Date: May 22nd, 2022 (Sunday) at 10:00 am